Reliable. Consistent. Efficient.
The Robotic M6 MLS® Therapy Laser
As we continue through the circumstances brought by the COVID-19 pandemic, businesses across the country are feeling the squeeze of a labor shortage. 
Technologies that satisfy patient demands and improve practice productivity may be the answer to staffing challenges that many private practices are facing.
Robotic M6 MLS® Therapy Laser
The only fully robotic and completely unattended therapy laser.
With a patented emission system and enhanced safety profile, the Robotic M6 MLS Therapy Laser offers unattended, hands-free delivery to improve practice productivity while providing optimal clinical effectiveness in managing pain and inflammation. 
Designed to treat patients suffering from pathologies affecting wide tissue areas, the M6 MLS Therapy Laser is the only robotized Class IV therapy laser.  The exclusive MLS multi-diodic optical group performs automatic applications to induce an immediate response in the treated tissue.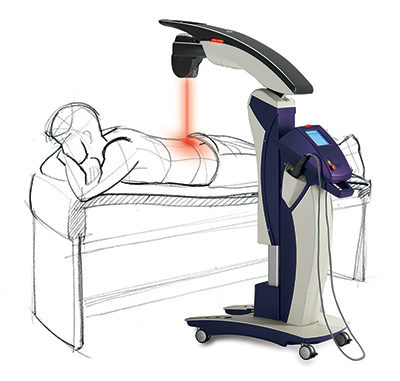 "We've been using MLS Laser Therapy in clinical practice for over 6 years now and it has been the most revolutionary, game-changing piece of therapy equipment that I've ever had in my 20+ years of clinical practice. I would not want to—and I wouldn't—practice without it anymore."